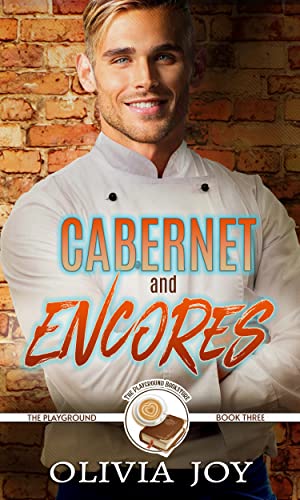 Jonathan Bills is a happy guy. He walked away from family commitments he knew he could never live up to, he's got his dream job as a personal chef, and he has amazing friends. So if he's getting a little too old for the kind of relationship he really wants, then he's going to work on being content with what he has. Until an old flame turns up when he least expects it, and in his inner circle of all places, where Jon would never expect to see the man.
When Rush Devlin goes to his first get together with the group from the Playground, he's shocked to run into Jonathan, the volatile one who got away so many years ago. He's confused by the changes Jon has made in his life, but he's also impressed. Rush is also older and wiser these days, and it turns out that Jon is just the kind of lover he's been hoping to find, and to take care of.
They blew up in spectacular fashion years ago, so how will Rush convince Jon that they're perfect for each other now, and that he's not looking for a much younger man to fill his needs?